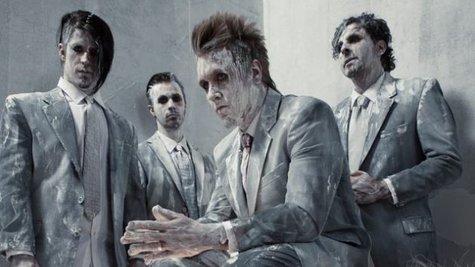 Papa Roach has posted a video for " Still Swinging ," the first single from the band's upcoming album, The Connection .
The video's storyline, which was suggested by frontman Jacoby Shaddix 's 7-year-old son, features a lone man who fights against the zombie apocalypse using his super powers and a wrench. The clip also features scenes of Papa Roach performing the track on a rooftop so they can avoid the zombie hordes.
Papa Roach recently announced that they've pulled out of the rest of the Uproar Festival so Shaddix can undergo corrective surgery to remove a nodule on his left vocal cord. Rather than add another headliner to the tour, Uproar Festival organizers announced that all future concerts will feature longer performances from Shinedown , Godsmack , Staind and Adelitas Way on the main stage.
Copyright 2012 ABC News Radio