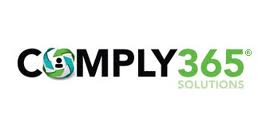 BELOIT, WI (WTAQ) - A growing computer software company is moving to Wisconsin.
Comply365 is located just a few miles south of the state line in Roscoe Illinois.
Owner Kerry Frank said the five-year-old company needs more room now – and it will need flexible space for possible growth in the future.
Frank and her husband Dude found the space they were looking for at the old Ironworks Building in downtown Beloit. They'll get 4,000 square feet for now. It's part of a former Beloit Corporation facility that was renovated by businesswoman Diane Hendricks.
Comply365 now has 17 employees. It makes cloud-based compliance software for mobile aviation devices.
Kerry Frank says the firm is also creating new software for the food and medical industries.