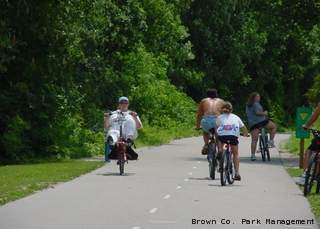 DE PERE, WI (WTAQ) - Folks who use the Fox River Trail are getting a heads-up about construction over the next few months.
On Wednesday, work begins along the trail between Bomier Boat Launch and Fox Point Boat Launch in De Pere. Crews will be doing sewer line work, according to Brown County Park Management.
Work is expected to go on for the next three months, although the trail is not expected to close.
For the most up-to-date information, parks officials recommend you click here before heading out on the trail.