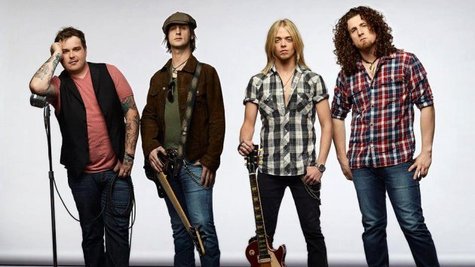 Black Stone Cherry has canceled their appearance at the fourth annual ShipRocked cruise, which takes place from November 27-December 1. The reason? Frontman Chris Robertson is going to be a daddy.
According to a message on the band's Facebook page, the singer and his wife are expecting the birth of their child just a few days before the beginning of the festival.
"I have received a blessing and my son will be born on November 25th, if everything goes to plan," wrote Robertson. "The due date being so close to the date of the cruise has caused us to have to cancel our performances. I hate it, but with our band...we all live 'family first.' I hope you all understand. And hope to see you on ShipRocked 2013!"
This year's ShipRocked cruise will feature sets by Korn , Godsmack , Five Finger Death Punch , P.O.D. , Sevendust and Pop Evil , among others. Between shows, fans can participate in games, activities and even hang out with some of the bands for meet-and-greet sessions. Get more info at GetShipRocked.com .
Copyright 2012 ABC News Radio