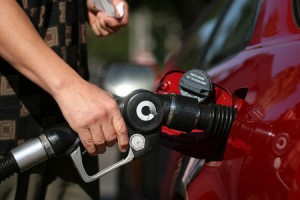 MADISON, WI (WSAU) - Attorney General J.B. Van Hollen is urging Wisconsin consumers who experienced problems with their vehicle's engines after purchasing off-specification BP Gas to file claims.
BP announced that off-specification BP gas was sold by the company to a number of gas stations in Indiana, Illinois and Wisconsin. BP has confirmed that only off-specification mid-grade and premium gasoline was sold to Wisconsin gas stations. With respect to the type of engine symptoms a vehicle owner might experience if they purchased the off-specification gas, BP's website states that the substance at issue in the off-specification gas "deposits on the fuel injectors and the spark plugs and can cause hard starting, rough idling, stalling and other drivability issues. The check engine light may also illuminate due to misfire sensing."
BP has recently included a search engine on its website (www.bpresponse.com) that consumers can use to search "the addresses of the retail sites that did receive off-specification gasoline associated with problems related to the alkylation unit at BP's Whiting, Indiana refinery." BP has indicated 49 stations were possibly affected in Wisconsin. A link to search Wisconsin stations affected is available at the following link: BP Link
Only one of those 49 stations was not a BP gas station. Most affected stations are in South Central or Southeastern Wisconsin. One is located in Fond du Lac.
As reflected on its website, "BP has established a formal program for consumer claims related to the fuel quality issue in Indiana, Chicagoland, Milwaukee and 1 station in Ohio, which BP is currently investigating. BP will pay all legitimate claims and has engaged third party adjusters and claim intake personnel to take calls from consumers, accept forms, process claims, and make payments."
Wisconsin Attorney General J.B. Van Hollen urges consumers who suspect they may have purchased off-specification BP gasoline on or after August 13, 2012, to call the BP claims hotline at 1 (800) 599-9040 or visit www.bpresponse.com to file a claim for reimbursement of fuel or repair costs.