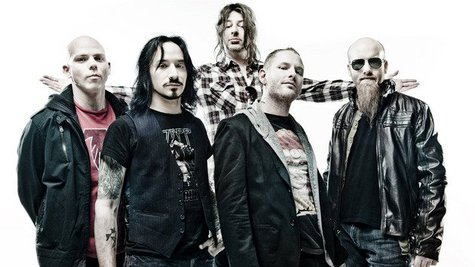 Stone Sour wants you to be in their upcoming video for "Gone Sovereign" and "Absolute Zero," the first two tracks from the band's concept double album, House of Gold & Bones .
Frontman Corey Taylor took to his Twitter account on Wednesday to announce that he'll be organizing a casting call for the video. He tweeted , "The band vid is in the works- there will be a fan casting call once we figure out where we're going to film it. A performance vid with 1-2,000 fans. Gonna be sick as f**k. I'll keep you posted."
On Thursday, the band released a black-and-white lyric video for the two tracks. The eight-minute clip features smoke and ashes swirling around the screen along with some scenic shots of buildings and trees.
House of Gold & Bones Part 1 will hit all the usual outlets on October 23. The second installment, House of Gold & Bones Part 2 , is expected to be released sometime next year.
Copyright 2012 ABC News Radio