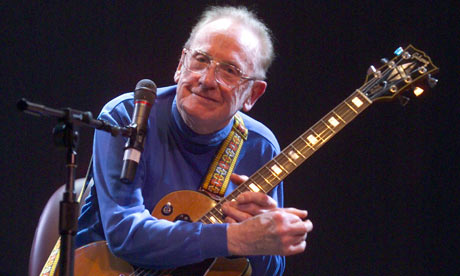 WAUKESHA, Wisc (WSAU) The man who invented the electric guitar has his first professional instrument on display in his home town of Waukesha. Thanks to donations, the Waukesha County Museum bought Les Paul's 1927 Gibson L-5 Sunburst Cremona guitar this summer at an auction in California. It's one of two L-5's that Paul bought in 1933 from a Gibson guitar factory in Kalamazoo Michigan. Paul gave the instrument to a friend, and that person returned it when Paul died.
Paul created the first solid-body electric guitar, and he developed recording techniques like reverb which set the standard in the industry.
Paul died at age 94 in 2009.
The L-5 guitar is now on display through the end of this year at the Waukesha County Museum.