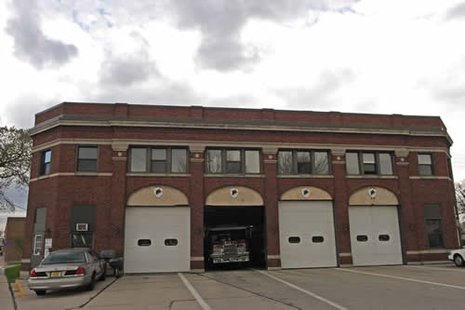 GREEN BAY, WI (WTAQ) - Green Bay is looking to cut down on overtime and a new staffing plan is leaving a downtown fire station with no more firefighters.
Green Bay Mayor Jim Schmitt says a lot of departments have had to make sacrifices to balance the budget. But the fire department has consistently been over the mark on overtime.
"I think there is efficiency that can be gained by the fire department, the chief agrees with me, and I think the majority of the firefighters would agree that by re-allocating some resources we can come in with a balanced budget," Mayor Jim Schmitt said.
The four daily minimum firefighters at Fire Station One have been cut, and the fire engine company 411 has been shut down.
The budget fix was created by moving the number of floor staff at one time across the city from 42 to 38 firefighters. The four firefighters who worked out of Station One are being reassigned.
In the midst of all the budget talk, Fire Chief Rob Goplin stepped down to Assistant Fire Chief, while Assistant Fire Chief Michael Nieft was appointed interim chief. Goplin says he stepped down after seven months on the job because of a personal family matter.
Firefighters Local 141 President Chad Bronkhorst is deriding the cuts and has asked city council members to help fund the fire department's overtime budget through the end of the year.
"Response times in this area, are definitely going to go up, so anytime there is a rise in time response, it's going to have an impact on the safety of the people we protect and serve" Bronkhorst said at a press conference Monday.
The mayor says there is adequate overlapping coverage from numerous other fire stations. Fire Station One was shut down on Saturday.
The fire department cuts are part of a plan to make up a $700,000 shortfall in the city's budget. That's because the Green Bay police union did not agree to increased pension and health benefit contributions as requested by the Mayor to balance the budget.
The firefighter's local union did agree.
The city council passed the budget at the end of 2011 with the expectation that the police union would agree to the plan. That didn't happen, and the police union filed a lawsuit.