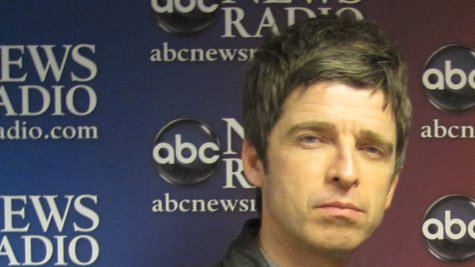 The recent closing ceremony of the 2012 London Olympics brought together several of the host country's most well-known artists from the past five-plus decades, highlighted by a Spice Girls reunion and a performance by The Who . While Liam Gallagher 's band Beady Eye "covered" his Oasis hit "Wonderwall," there was no sign of his former Oasis band mate and estranged brother, Noel Gallagher .
Noel says he was offered the chance to appear at the event, but he decided to turn down the opportunity because he couldn't play his songs live. "I was asked to do it a long time ago," Noel tells London's XFM . "They wanted me to [perform] acoustically and then they wanted me to mime…but if you're in a stadium with 80,000 people and you're pretending? I can play live! In the end, I was just like…you know what, I'd rather watch it on the telly."
Noel added that Beady Eye and the event's organizers needed his permission to use "Wonderwall" –- which was written by Noel -- in the closing ceremony. "They had to re-record it and then send it to me," reveals Noel. "I did play a bit of cat and mouse with them for a few days -- I took it 'til Friday night at ten o'clock before I said yes and they were s**tting it."
Noel Gallagher's High Flying Birds are currently on tour overseas, but they'll return to kick off a co-headlining North American tour with Snow Patrol on October 23 at Arlene Schnitzer Concert Hall in Portland, OR.
Copyright 2012 ABC News Radio