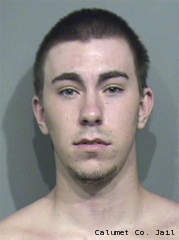 CHILTON, WI (WTAQ) - The man accused of stabbing a 73-year-old man in a Fox Valley park has been ruled competent to stand trial.
Police say 18-year-old Devon Helmrath stabbed the man last month at Darboy Community Park.
Officials say the victim was out for a walk when Helmrath asked the victim to help find a cell phone. Then Helmrath allegedly stabbed the man in the back when they walked into the woods.
The victim survived and was able to call police.
Helmrath says voices told him to hurt someone. He's due back in court Aug. 23.