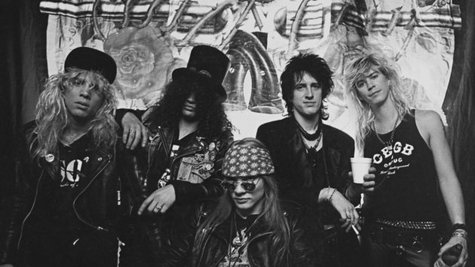 While Axl Rose has stated that he doesn't want to reunite with the original Guns N' Roses lineup, one U.K. fan is hoping to change his mind with a huge cash offer.
Adrian Bayford , the winner of the U.K. EuroMillions lottery, says that he wants to use his winnings -- which total about $232 million -- to entice the band to get back together. "I think I would just have to get Guns N' Roses together, the original lineup," Bayford tells The Sun . "I am a real fan."
The chances of getting the band back together appear slim, however. Former GN'R guitarist Slash told New York's Newsday earlier this month that money alone wasn't a good enough reason for the band to reunite.
"I think that time is sort of passed at this point [to reunite], but there was a period where big wads of cash were shaking in our direction," revealed Slash. "I think the concept of getting the band back together based on money is not going to happen."
Copyright 2012 ABC News Radio