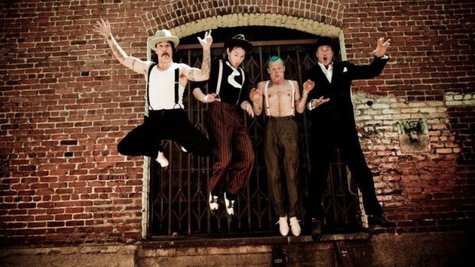 As promised, Red Hot Chili Peppers have released the first pair of bonus tracks from the sessions for their most recent album, I'm With You .
The tracks, titled "Strange Man" and "Long Progression," are available now on the band's official website , and on iTunes and Amazon.com. Drummer Chad Smith tells ABC News Radio that these and the forthcoming tracks weren't included on I'm With You 's because they didn't didn't dovetail with the album's overall theme, but rather than let them gather dust in a vault somwhere, says Smith, "we want people to hear these songs and so we're gonna just put them out and it's really for the fans."
The second pair of songs, titled "Magpies" and "Victorian Machinery," will be released on September 11. The third installment, scheduled to hit stores on October 2, will feature "Never Is a Long Time" and "Love of Your Life." The rest of the tracks, which will be selected in the coming weeks, will be released in November, December and in early 2013.
All of the tracks will be available as digital downloads and on seven-inch vinyl.
Copyright 2012 ABC News Radio