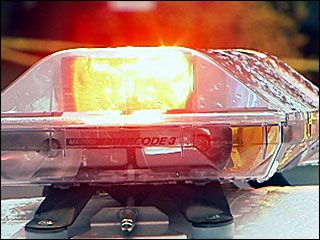 GREEN BAY, WI (WTAQ) - Police in Green Bay are investigating a rash of break-ins on the city's west side.
Authorities say at least 3 incidents have been reported in the 1100 block of 13th Avenue.
Around 6:35 a.m. Thursday, police say a woman woke up and heard someone in her house. They say she saw the burglar when she left her bedroom and scared him off.
Police say the suspect is described as a short and stocky man who was wearing a hoodie. Investigators say he entered the house through an unlocked service door to the garage.
There have been at least two other break-ins in that neighborhood.
Police say in those cases entry was also made through service doors leading into the garages and vehicles were gone through.
"So we just want to kind of put it out there to everyone to make sure those unattached garage doors are locked, and we also encourage people, lock your vehicles, make sure not to leave purses, garage door openers or electronics in their car," said Lt. Andy Lewis, Green Bay Police Department. In addition, police are offering the following tips to keep your home safe:
Leave outdoor lights on
Have motion detector lights around your outside doors
Have solid core doors and heavy-duty locks
Use a secondary blocking device on patio doors
Make sure all windows are secured
Remember to close and lock your garage door at night
Check your doors at night before you go to sleep
Make sure valuables in your garage are not visible through a window
Lock you vehicles
Do not leave valuables in your vehicle
Get to know your neighbors and watch out for each other's property
Anyone with information about the break-ins is asked to call the Green Bay Police Department at (920) 448-3208 or Crime Stoppers at (920) 432-7867.