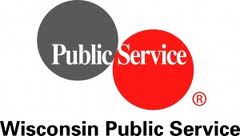 GREEN BAY, WI (WTAQ) - Officials with Wisconsin Public Service are warning the public about a pay or get cut off scam.
WPS officials say a person claiming to work for the company is asking customers to make payments using a prepaid card. In another case, money was requested from a customer for pick up at their house.
The company says it will never ask for payment in the field and would not request a prepaid card payment. The incidents are happening in the Green Bay area and are primarily targeting the Hispanic community.
If you've been contacted in such a manner, you are asked to call WPS at 1-800-450-7260. In addition, you should call the Wisconsin Department of Agriculture, Trade and Consumer Protection at 1-800-422-7128.