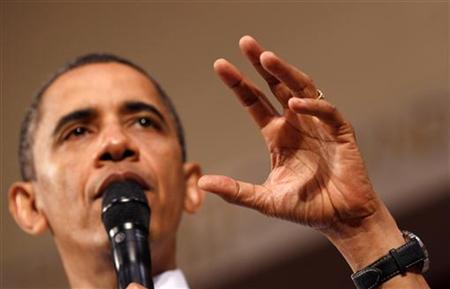 UNDATED (WSAU) A new poll gives President Obama a six-point lead over Republican Mitt Romney in Wisconsin. Quinnipiac University, the New York Times, and C-B-S News interviewed 1,400 likely voters from July 31st through Monday. And the Democrat Obama leads Romney 51-to-45-percent. That's consistent with other polls in the state over the past couple of months.
The new poll looked at three swing states – Wisconsin, Virginia, and Colorado. And all three had gender gaps in which women favored Obama, while men endorsed Romney. In Wisconsin, women preferred Obama 59-to-36 percent, while Romney led among men 53-43. Obama also led in Virginia. Romney was preferred in Colorado.
Quinnipiac's Peter Brown said 9-of-every-10 voters are certain about their choices. And just like in the governor's recall election, the percentage of voters who can be persuaded is relatively small. The Quinnipiac poll said 48-percent of Wisconsin's independent voters plan to choose Obama in November, while 47-percent favor Romney. The Badger State rated Obama as being better on the economy by a 47-46 margin. And by a 49-43 edge, they said the president would do a better job on health care. The poll's margin of error is plus-or-minus 2.6-percent.
The final day of the Quinnipiac poll was the day after Wade Michael Page killed six worshippers and three others at the Sikh Temple in Oak Creek. But 57-percent of Wisconsinites in the new poll said tougher gun laws would not prevent such violence. And by a 48-43 margin, state voters said gun laws should not change. But they do favor a nationwide ban on high-capacity magazines by a 57-37 margin.