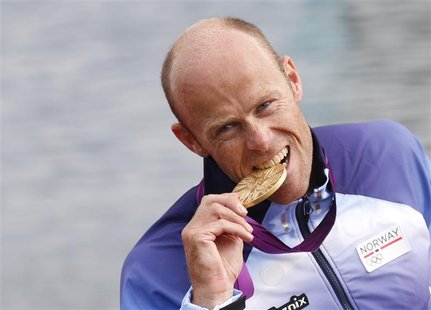 LONDON (Reuters) - Norway's Eirik Veras Larsen won the Olympic gold medal in the men's canoe sprint k1 1000m at the 2012 London Games on Wednesday.
Larsen finished with a time of 3 minutes 26.462 seconds at Eton Dorney in London to claim Norway's first gold medal of the games.
Canada's Adam Van Koeverden won the silver with a time of 3:27.170 and Germany's Max Hoff won the bronze with a time of 3:27.759.
Norway now have three medals at the games with Canada collecting their 12th and Germany collecting their 28th.