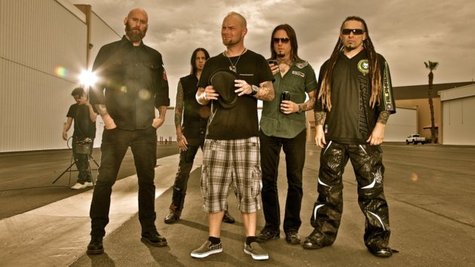 Five Finger Death Punch have been steadily working on new material for their fourth studio album. Guitarist Jason Hook says that he hopes that the band will start recording the forthcoming release in about five months.
"[We're] probably going to be working on new material all the way up until the new year, and then we'll start tracking in mid-January," Hook tells Billboard.com .
While Hook reveals that the band has about "six to eight songs worked up" for the new album, he notes that the band usually likes to write a lot of material before they head into the studio. "If you come in unprepared you get what you get, but if you do a decent amount of preparation, then at least you have options," explains Hook. "If we need 10 killer songs, I'd rather have 30 songs to pick from than have eight and need two desperately at the end. I don't want to make records in a panic."
Copyright 2012 ABC News Radio