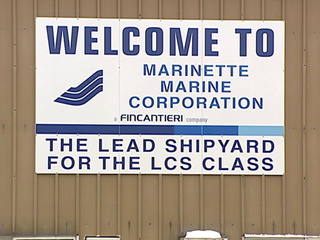 MARINETTE, WI (WTAQ) - The U.S. Senate Appropriations Committee has approved funding for four Navy warships, two of which would be built in northeast Wisconsin.
The panel endorsed the defense portion of next year's federal budget. And Wisconsin Democrat Herb Kohl says it includes two Navy littoral combat ships to be built at Marinette Marine, and two at Austal USA in Mobile Alabama.
The total cost of the four ships is $1.8 billion.
It's part of the Navy's commitment to build 20 of the advanced combat ships – 10 from each contractor.
Littoral combat ships are used to hunt submarines, and defend ground troops.