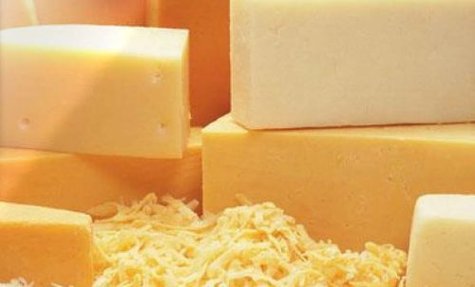 MADISON, WI (WTAQ) - Wisconsin cheese production rose in June, on the heels of a banner month for milk.
Cheese factories in the Badger State pumped out 227 million pounds – 1.9 percent more than the same month a year ago. That's more than twice as much as the national increase of nine-tenths-of-one-percent.
Wisconsin leads the nation in cheese production – and in June, it extended its lead over second-place California. The Golden State had a decline of 0.8 percent, to almost 183.5 million pounds.
Third-place Idaho also had a drop in its cheese output, while Number 4 producer New York had a big jump of almost 11.5 percent.
Wisconsin's increase came as the state's milk production went up by a robust 2.5 percent from the year before. That was despite a June heat wave that reportedly sapped energy from a number of animals as the heat and the drought continued into July.