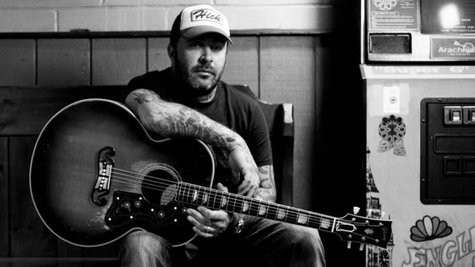 Aaron Lewis is doing his part to support education. The Staind frontman has just announced that he will stage a charity golf tournament through his It Takes a Community Foundation, with all proceeds going to the recently-reopened R.H. Conwell Community Education Center in Worthington, MA.
"Our philosophy at It Takes a Community Foundation is that it takes a community to sustain a community," said Lewis in a statement. "With diminishing public services and towns in crisis, we are looking for ways to support local groups that strengthen, engage and enrich the communities near our home in western Massachusetts. It takes donations, corporate sponsors, grants and multiple fundraisers such as this one to keep the doors open for these kids."
The first Aaron Lewis Invitational Charity Golf Tournament will take place at the Crumpin-Fox Golf Club on August 11. For your tournament entry fee of $500, you'll get a round of golf, a tee gift package, lunch, a cocktail and dinner reception plus an evening concert featuring an acoustic performance from Lewis. Visit itacf.org for more information.
Copyright 2012 ABC News Radio