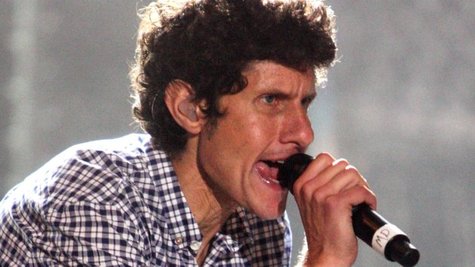 Last week, the Transmission LA: AV Club festival kicked off at the Geffen Contemporary in Los Angeles, CA. The event features music, food, film, fashion and art installations and exhibitions curated by Beastie Boys ' Mike D .
In an interview with Rolling Stone , the rapper says that he has some surprise guests in store for those who attend the event. "There are a couple of unannounced people that I cannot say that I'm psyched are gonna be part of it," reveals Mike D.
Mike D added that he wants to use his experiences working on the festival when he plans future Beastie Boys tours. "There's a great freedom I got working with the artists here because artists really are in the business of executing things that anybody would tell them is not possible," notes the rapper. "That, to me, is a very big creative inspiration. It's that kind of limitless possibility and execution that absolutely I would apply to a [Beastie Boys] tour in the future."
In addition, the rapper says that he hopes to continue to work with the artists he chose to perform at the event. "Having worked with some of these artists there are a lot of them that I would probably try to figure out applications to work with them on and collaborate with on different elements for tours in the future," notes Mike D.
The Transmission LA: AV Club festival runs through May 6. For more information, head over to TheAvantGardeDiaries.com .
Copyright 2012 ABC News Radio