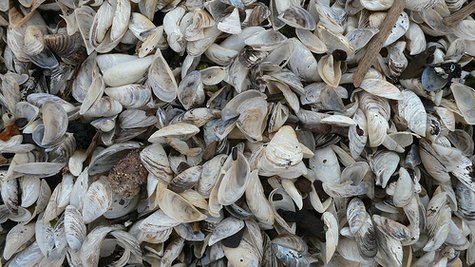 MADISON, WI (WTAQ) - Wisconsin is looking on as researchers test a chemical coating they are hoping stops invasive mussels from clogging dams.
The work is being done at Lake Mead on the Arizona-Nevada border.
The invasive mussels haven't reached the Pacific Northwest yet, but the research is being done there because hydropower managers on the Columbia River are worried about their impact if and when they arrive.
The testing on Lake Mead will see how the mussels react to panels coated with the chemical solution. If it works, the same approach could be tried in the Badger state – where zebra and quagga mussels are having a major impact.