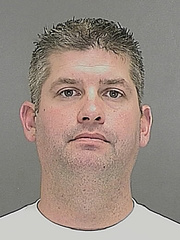 GREEN BAY, WI (WTAQ) - A former Green Bay schools aide has been convicted of sexually assaulting a student.
Daniel Hale pled no contest to sexual assault by a school staff member, according to online court records.
Sentencing is scheduled for Dec. 2.
Hale, who worked at several schools, started a sexual relationship with the alleged victim when she was a 14-year-old freshman at Preble High School in 1996.