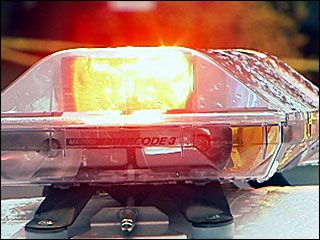 OSHKOSH, WI (WTAQ) - Three men have been arrested for an armed robbery at an Oshkosh apartment.
It happened Monday in the 200 block of East Parkway Avenue around 10:45 p.m.
"Two men entered the apartment," says Oshkosh police officer Joe Nichols. "Displayed a handgun at the people in the apartment, took money, a cell phone and illegal contraband from the residence."
The investigation led police to an apartment in the 2000 block of Grove Street early Tuesday. They began questioning 8 people inside.
Nichols says after separating them and getting some information, the arrests were made.
"Two being 18-year-old males for the armed robbery, and a 25-year-old male for being party to the crime of robbery," said Nichols.
A 19-year-old Milwaukee man was arrested for a probation hold.
Further charges may be forthcoming and the investigation continues into this incident by Oshkosh Police Detectives.