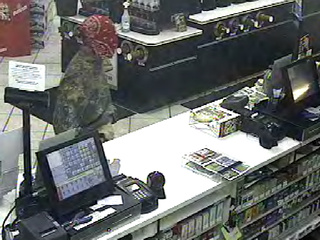 OCONTO, WI (WTAQ) - Authorities in Oconto are investigating a report of an armed robbery at the Wagner's Shell station.
It happened just after midnight at the convenience store at 517 Smith Avenue.
The clerk told cops a masked man came in, showed a handgun and got away with money and cigarettes.
Officers searched the area following the incident with the help of Oconto County Sheriff's deputies and their K-9, but the suspect was not found.

Police describe the suspect as a white man between 5'8" and 5'10" with a medium build. At the time of the robbery he was wearing a camouflage shirt.
Anyone with information, or who may have been traveling through the area at that time and may have noticed something is asked to call Oconto police at (920) 834-7700.