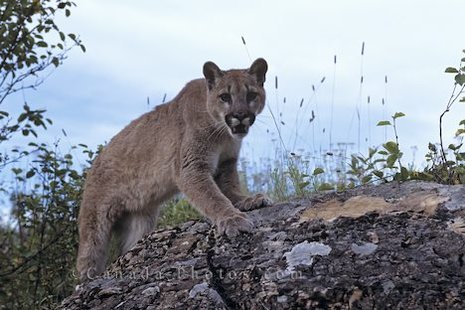 JEFFERSON COUNTY, Wis. (WTAQ) - The state DNR says there's no evidence that a cougar was roaming in Jefferson County last week.
Warden Ryan Ellifson said a motorist spotted the animal last Thursday morning about 200 to 300 yards away in a field in the town of Koshkonong. The motorist said the animal did not look like a deer.
A sheriff's deputy tried to check it out, but the animal was long gone by then.
The warden said the animal might have been a coyote – but there's no indication that it resembled a cougar or even a cat.