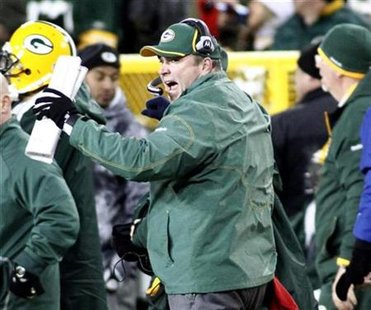 GREEN BAY, Wis. (WTAQ) - A Green Bay business is stepping up to make "McCarthy's Way" a reality.
The law firm of Metzler, Timm, Treleven, Pahl, Beck, S.C. has offered to donate up to $5,000 to the City of Green Bay to pay for new street signs and labor.
"The City of Green Bay and surrounding communities have been very good to my partners and we thought that this would be a another way for us restate our thanks, while at the same time honoring the Green Bay Packers and Coach McCarthy for their recent Super Bowl victory," said firm partner David Timm in a city press release.
"The generosity of this community is outstanding," Mayor Jim Schmitt said. "This gift was unsolicited and shows the pride this firm has in the City of Green Bay and its national football team, the Green Bay Packers."
Schmitt announced earlier this week that he'd like to rename a street in honor of the Packers Super Bowl-winning coach, but says a street has not yet been chosen.
It still needs City Council approval first, before the plan can move forward.