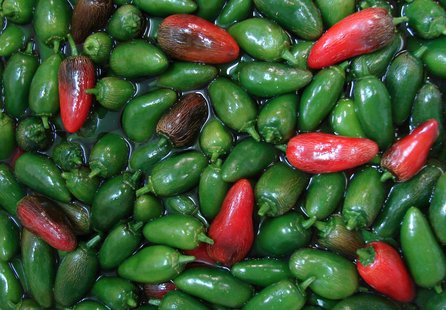 COLUMBUS, WI (WTAQ) - If salt and sand don't cut through the ice this winter, how about jalapeno peppers?
30,000 pounds of the spicy peppers spilled onto an icy Highway 151 near Columbus early Thursday.
A semi-truck rolled over, spreading the jalapenos all over the roadway.
Dodge County Sheriff Todd Nehls said that if a towing contractor didn't have enough help to clear the peppers, he would have offered "inmate labor" if the price was right.
Nehls said he could have served jalapenos in the county jail for years to come.