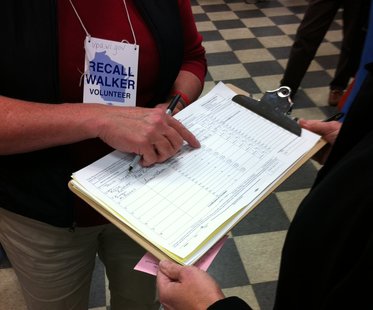 MADISON, WI (WTAQ) - A second bill is being proposed to make it a crime to sign recall petitions more than once in Wisconsin.
Senate Republican Glenn Grothman of West Bend is offering a more lenient measure than one proposed last week by GOP Assembly Speaker Jeff Fitzgerald.
Grothman wants to make signing duplicate petitions a misdemeanor with a penalty of up to 6 months in a county jail. He says he's open to making it a felony for those who sign the same petition 5 or more times.
Fitzgerald's measure would make any duplicate petition signings a felony, with possible time in a state prison.
Both he and Grothman are currently seeking co-sponsors for their measures.
The state elections' agency does not find and omit multiple signatures. That's up to the petitioners, and those who challenge the signatures after they're filed with the state.