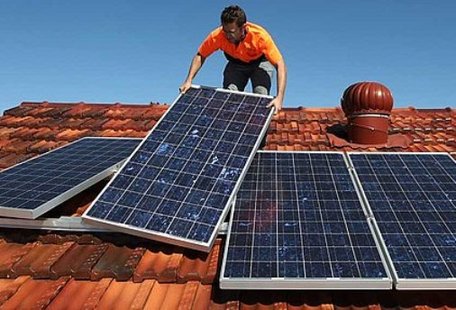 PLOVER, Wis (WSAU) A central Wisconsin group is getting a $465,000 federal grant to help people use solar energy. The Midwest Renewable Energy Association of Custer in Portage County is among 22 groups sharing $12-million as part of the U-S Energy Department's "Rooftop Solar Challenge."
The association will help people try to reduce the administrative barriers they face in getting permits to use solar panels. Many communities have their own requirements for obtaining solar energy permits – and users must also follow an array of land use and zoning regulations.
The Energy Department says things like permits, installation, design, and maintenance can add up to 40-percent of the cost of an installed roof-top solar energy system.