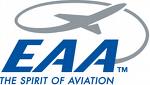 OSHKOSH, WI (WTAQ) - Record numbers of pilots are flying home from Oshkosh, after the EAA's week-long AirVenture show ended Sunday.
The association's new president, Rod Hightower, said an estimated 12,000 planes showed up for this year's festivities. That's more than the normal number of around 10,000.
Also, the total attendance was up by an estimated five-percent, to over 550,000. Last year's crowds were down because of heavy rains early in the week.
Among other things, the AirVenture Show featured the first public tours of the Boeing 787 Dreamliner, the next generation of commercial planes.
There was also a tribute to airplane designer Burt Rutan, and celebrity appearances that included repeat EAA visitors Chuck Yaeger and Harrison Ford. Movie director George Lucas appeared for the first time.
A Saturday night air show was held for only the second time, and that drew big crowds as well.
Next year is the 60th anniversary of the show. Hightower says tributes are being planned for the Piper Cub and Tuskegee Airmen. They were the first African-American pilots to fly in a combat group in World War II.