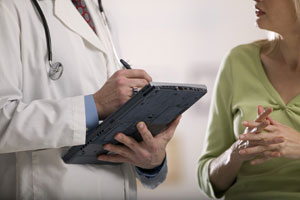 MADISON, Wis. (WTAQ) - The number of Wisconsinites with Health Savings Accounts is growing – but it's still a relatively small percentage.
The Employee Benefit Research Institute said about 270,000 state residents – or 6.5 percent of the total insurance market – had health plans that were eligible for HSA's in January. And the Mercer benefits firm said 18 percent of people in Wisconsin companies with 10 or more workers were eligible.
Health Savings Accounts are tied to high-deductible insurance plans, and they encourage people to save so they can pay for more of their own care.
Governor-elect Scott Walker has proposed to create a state income tax deduction for HSA contributions. The federal government offers the deduction, and Wisconsin is one of just four that don't offer it on the state level.
Democratic Governor Jim Doyle vetoed a state deduction 5 years ago, saying most of us would end up paying to give tax breaks to the relative few who can afford HSA's. But Paul Fronstin of the Benefit Research Institute says those plans have shown a lot of growth – especially because they didn't exist 10 years ago.
Health plans with HSA's generally have lower premiums – and because those people spend their own money, they're often more conscious about the real cost of their care.