A fan of the TV show "Breaking Bad" decided it was time to turn the franchise into a board game. She used names and places from the show to create "Methopoly".
If you are a fan of the show, and want the game, just print out the new cover for your existing Monopoly game a voila, Methopoly is born.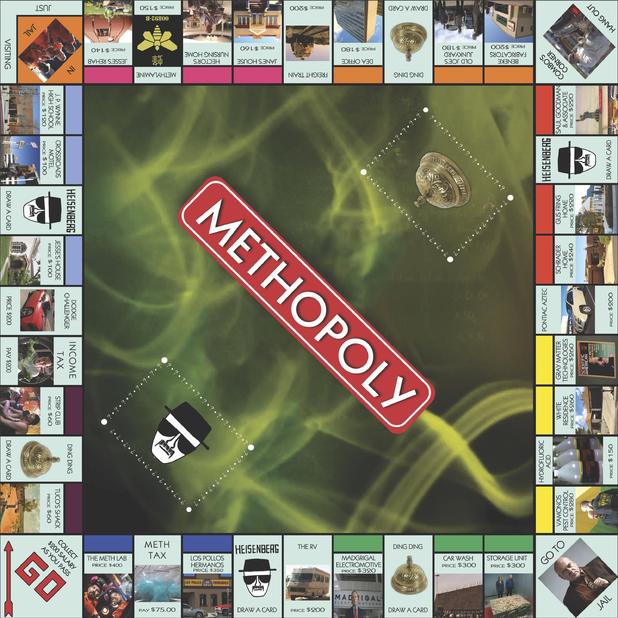 If you've never seen the show, here's a preview of season 1...