Here it is!! As promised, we're giving away this guitar that was signed by the guys from Shinedown!!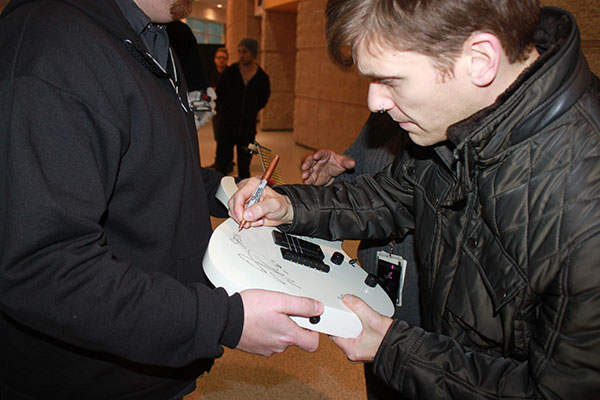 It's a white Ibanez from our friends over at Guitar Center in Appleton!
To enter:
1. Text the word GUITAR to 79489
2. You can enter once per day
3. We'll pick a random winner on 2.22 at 5pm.
4. To win the guitar, you must answer your phone when we call.
5. If you don't answer, we'll pick another winner and repeat the process until we get a winner.
6. Good luck, grasshopper!
See our exclusive photos from the show
See the Meet & Greet photos