RIHANNA POSTED NEW SEMI-NUDE PICTURES ON TWITTER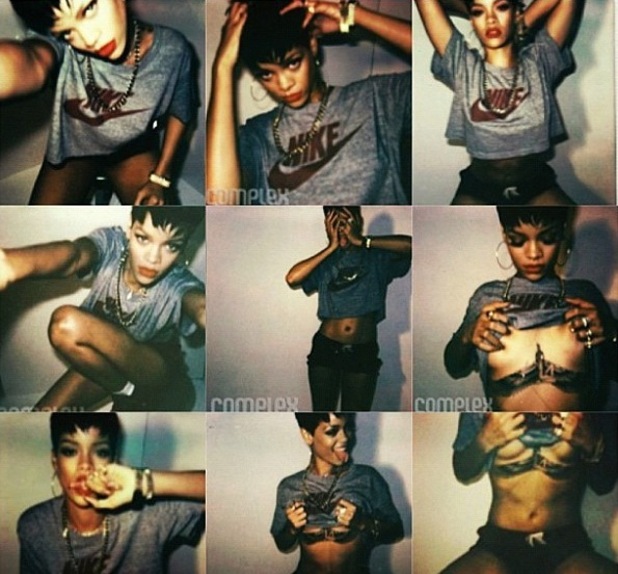 Rihanna is sharing semi-naked pics of herself from a new photo shoot.
She uploaded 13 images from her Complex "Full Exposure" photo shoot onto Twitter, including her showing her chest as she pulls a T-shirt from her body. Only her hands keep her from being topless.
Another shot shows Rihanna showing her legs as she bends over to use her laptop.
When asked about love for posting pics of herself on Instagram, Rihanna said: "It's narcissistic, but whatever - everyone does it. I'm capturing personality. Everybody has their thing they like or don't like to see. It's all in your head. That's why people take their own pictures, because it's difficult for someone else to capture what you seek."