ROLLING STONES GUITARIST RONNY WOOD TIED THE KNOT; 65-YEAR-OLD MARRIED HIS 34-YEAR-OLD GIRLFRIEND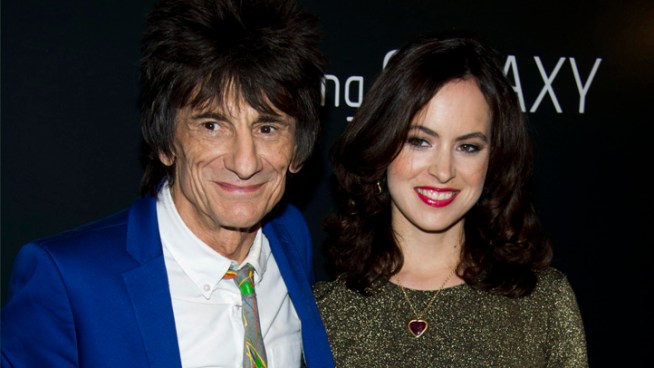 Rolling Stones guitarist Ronnie Wood married his fiancée Sally Humphreys at a ceremony in London.
The UK's Sun and the Daily Mirror had pics of the 65-year-old and his 34-year-old bride in a traditional white gown and matching white flowers.
The Sun quoted Wood as saying "I'm feeling great" as he and his bride kissed and posed for pictures.
Guests included Rod Steward and his wife Penny Lancaster as well as ex-Beatle Paul McCartney and his wife Nancy Shevell.