GAS PRICES HIT $6 PER GALLON IN SAN DIEGO!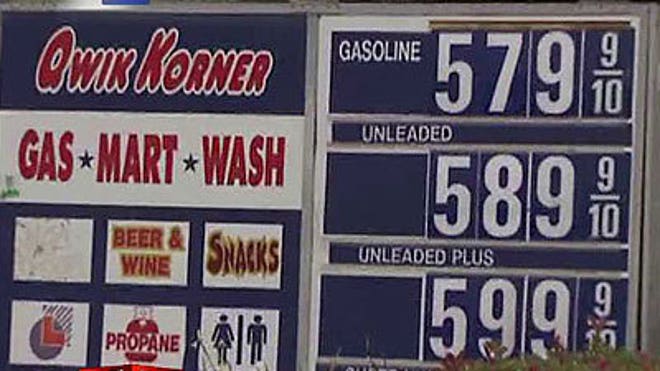 As gas prices in California hit a record high for the third day in a row, a station in San Diego County was charging $5.779 a gallon for regular gas and $5.99 a gallon for premium.
The Qwik Korner in Escondido was charging $1.11 more than the state average of $4.55 a gallon.
In the Los Angeles and Long Beach areas, drivers are shelling out $4.703 for a regular gallon of gas.