Dave Mustaine Claims Obama Staged Aurora Massacre, Sikh Temple Shootings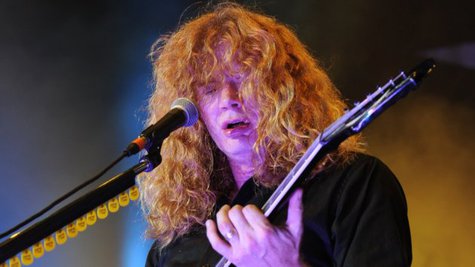 There's YouTube video of Mustaine's onstage remarks on Wednesday, in which the guitarist says the president staged the shootings to further a gun control agenda. The remarks came at an August 7 show.

In the video, Mustaine can be heard to say, "My president is trying to pass a gun ban so he's staging all of these murders like the Fast and Furious thing down at the border and Aurora, Colorado, all the people that were killed there. And now the beautiful people at the Sikh temple." He continues, "I was talking to JD our promoter here tonight,...I was saying, 'I don't know where I'm gonna live if America keeps going the way it's going because it looks like it's turning into Nazi America.'"